A multi-platform 3D product configurator and room planner
KITCHCREATOR FOR WEB/MOBILE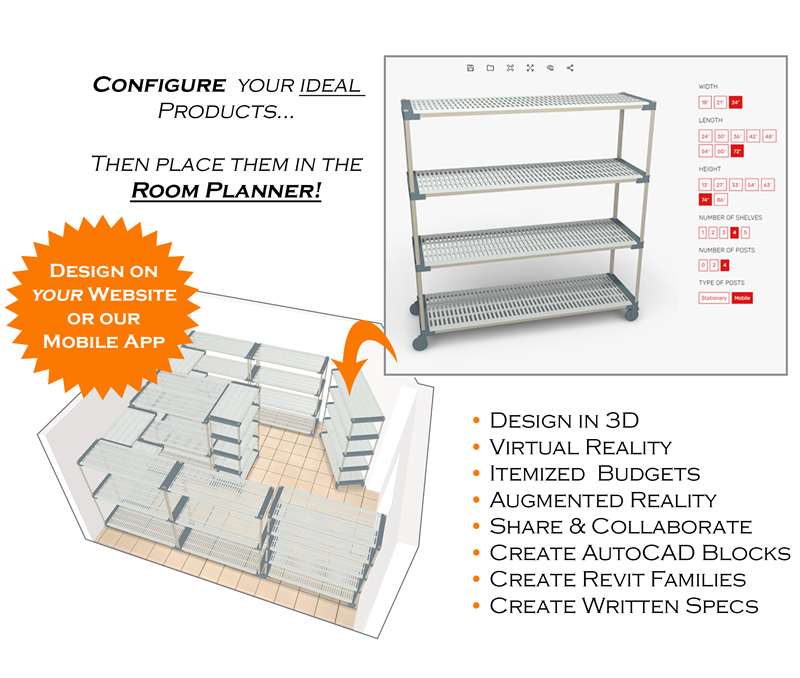 KitchCreator for Web/Mobile is a multi-platform 3D product configurator and room planner accessed from a web browser or a mobile app. Manufacturers can embed 3D product configurators with room planners on their website while designers can configure and design in 3D from their iPad. Virtual reality, augmented reality, itemized budgets, and so much more, get ready for a whole new foodservice design experience!


TAKE KITCHCREATOR FOR A SPIN!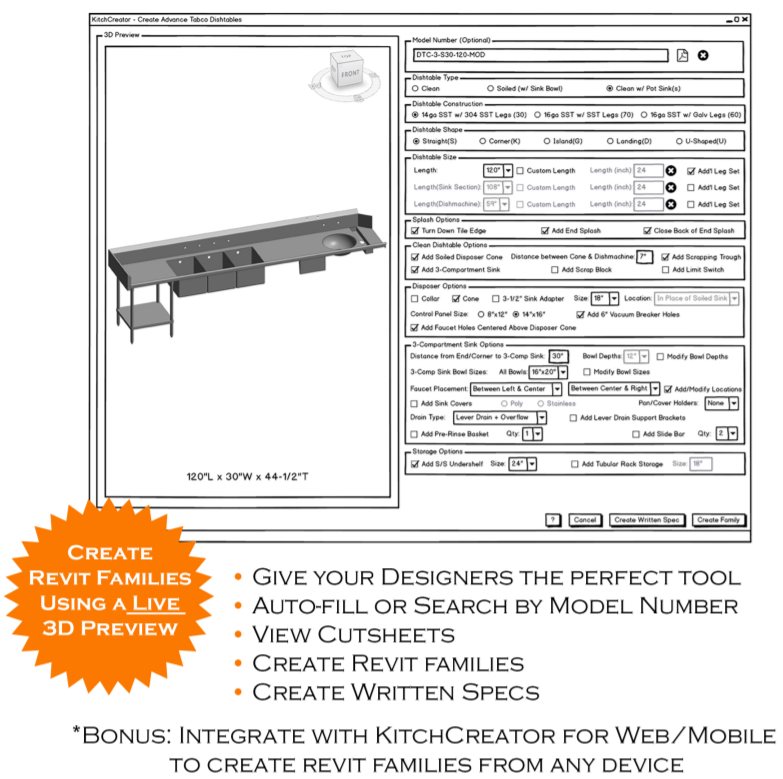 KitchCreator for Revit is the engine for all of the KitchCreator configurators. Using our patent-pending technology, KitchCreator for Revit is a collection of "Create" tools that can be used to create Revit families or written specifications. For example using our Create Faucet tool, designers can use any combination of faucet base and faucet spout while viewing their creations in our live 3D Revit preview. Select your options then click Create and a Revit family is created on the spot!