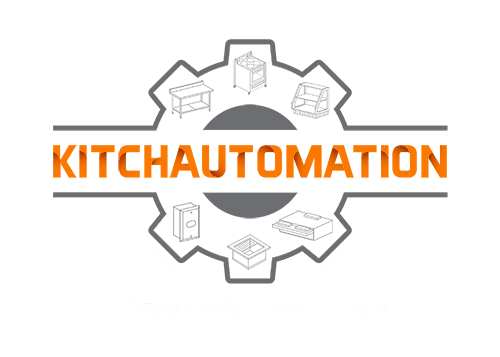 Digitally Transforming the Foodservice Industry
Design Automation | Product Configurators | Revit Training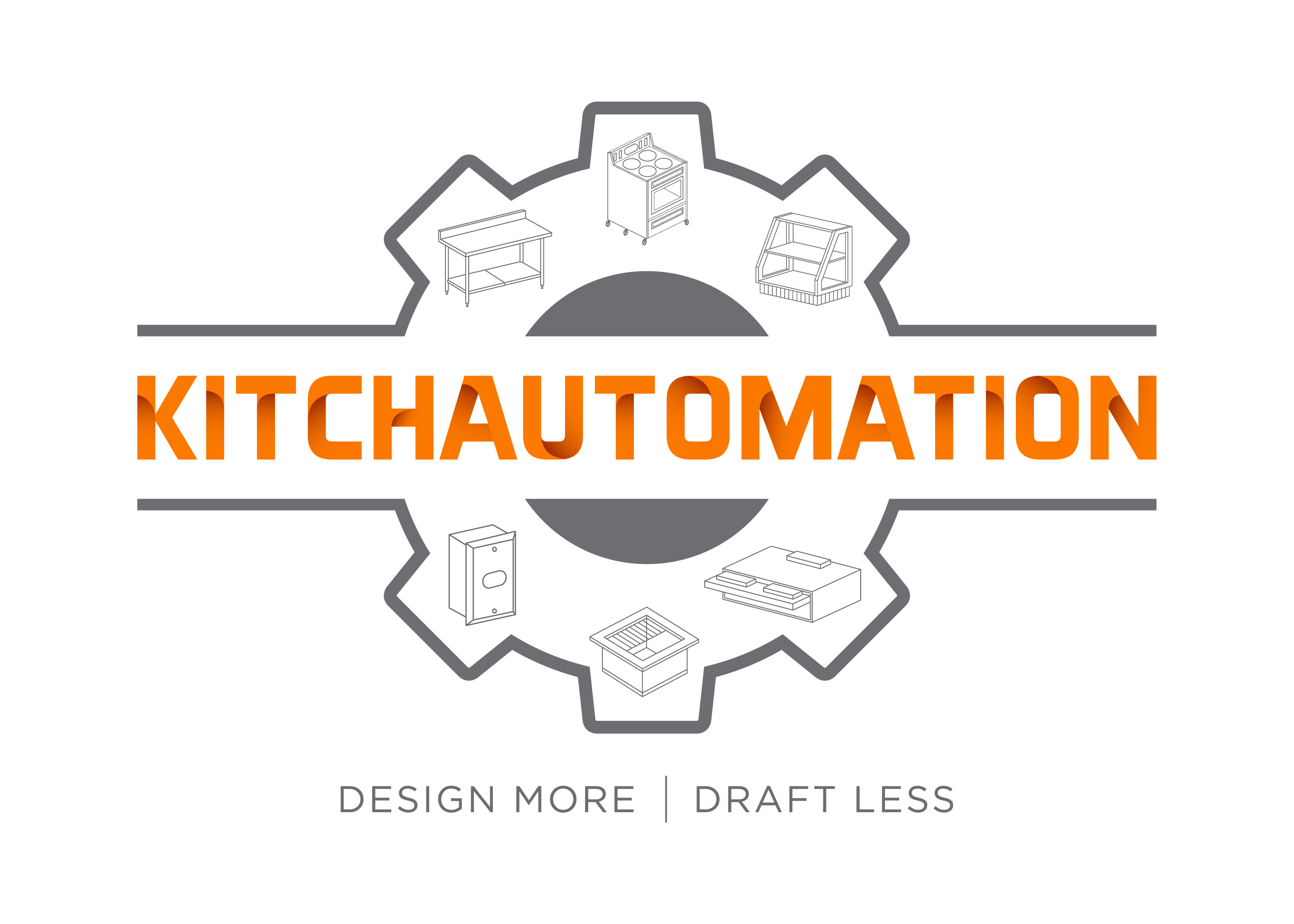 Whether you're a foodservice consultant or a foodservice equipment dealer-designer, we have solutions made just for you.  We feel lucky to have experienced both professions before stumbling upon a reignited passion for software. We found a way combine our two favorites passions and finally discovered our purpose to set out and create innovative solutions for the foodservice industry.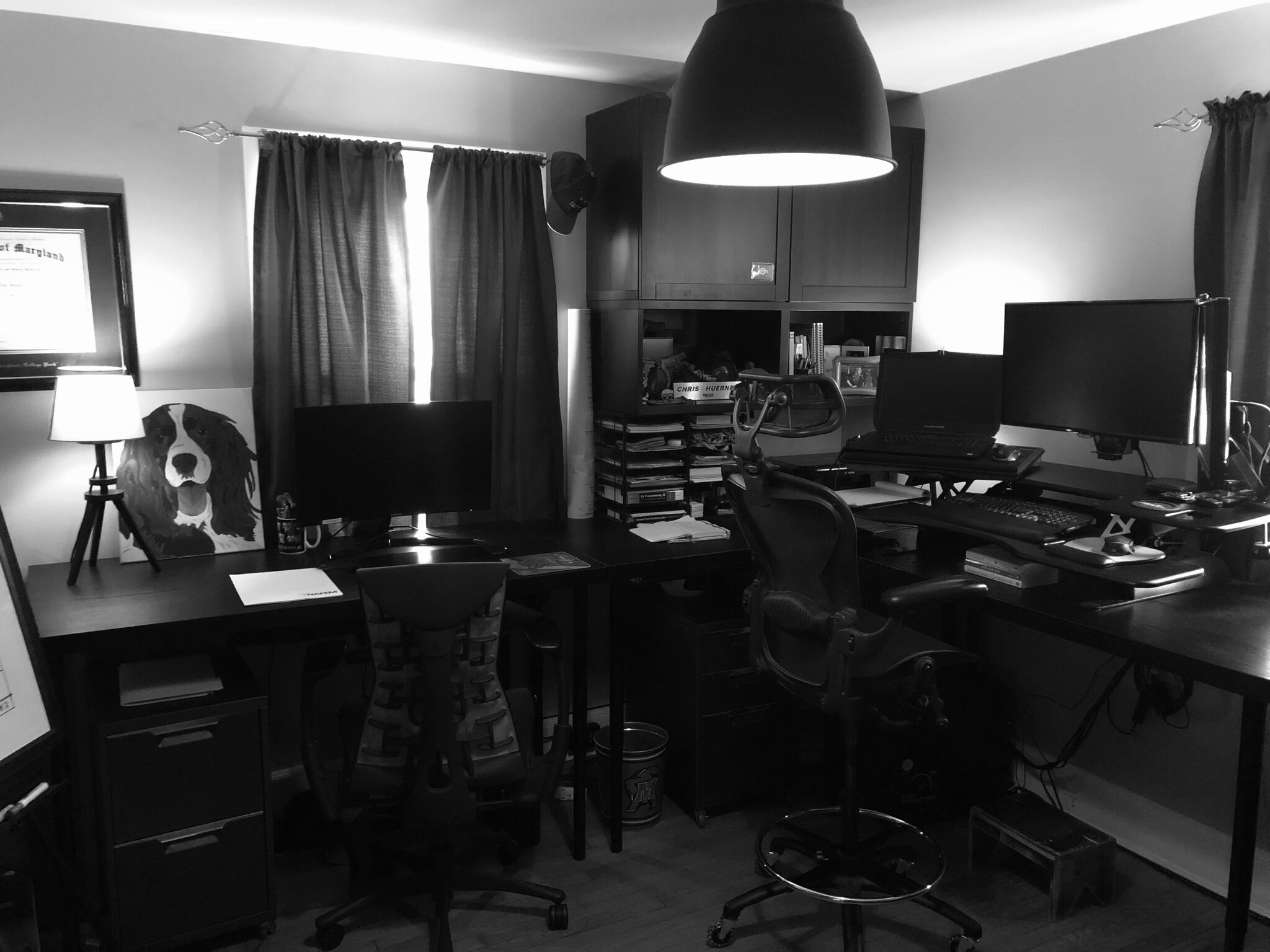 Innovative, Time-Saving Solutions
Our innovative tools use the latest technology to simplify the foodservice design process and make it more accessible.

Not just a Product, a Partner
Ready to join the world of Revit, BIM and foodservice design automation? From our free Revit tutorials to our custom KitchAcademy courses, learn the skills you need to automate your next foodservice design project on your terms and we will always be there to assist.
FREE REVIT TUTORIALS
KITCHACADEMY
REVIT TIPS|USER MANUALS|FAQ
CONSULTING
KitchCreator is the only multi-platform 3D product configurator and room planner for the foodservice industry. Our patent-pending 3D product configurators let you choose the features you want to create your ideal configured products. Then with the room planner you can design a layout in 3D using the same products you configured.
A modern yet simple foodservice design tool is coming to the foodservice industry. KitchCreator is a multi-platform 3D product configurator and room planner. Choose the features you want to create your ideal configured products then using the room planner you can design a layout in 3D using the same products you configured. You can even design a layout on the mobile app and export it to Revit or AutoCAD.
KitchCreator for Revit is the engine for all of the KitchCreator configurators. Using our patent-pending technology, KitchCreator for Revit is a collection of "Create" tools that can be used to create Revit families or written specifications. For example using our Create Faucet tool, designers can use any combination of faucet base and faucet spout while viewing their creations in our live 3D Revit preview. Select your options then click Create and a Revit family is created on the spot!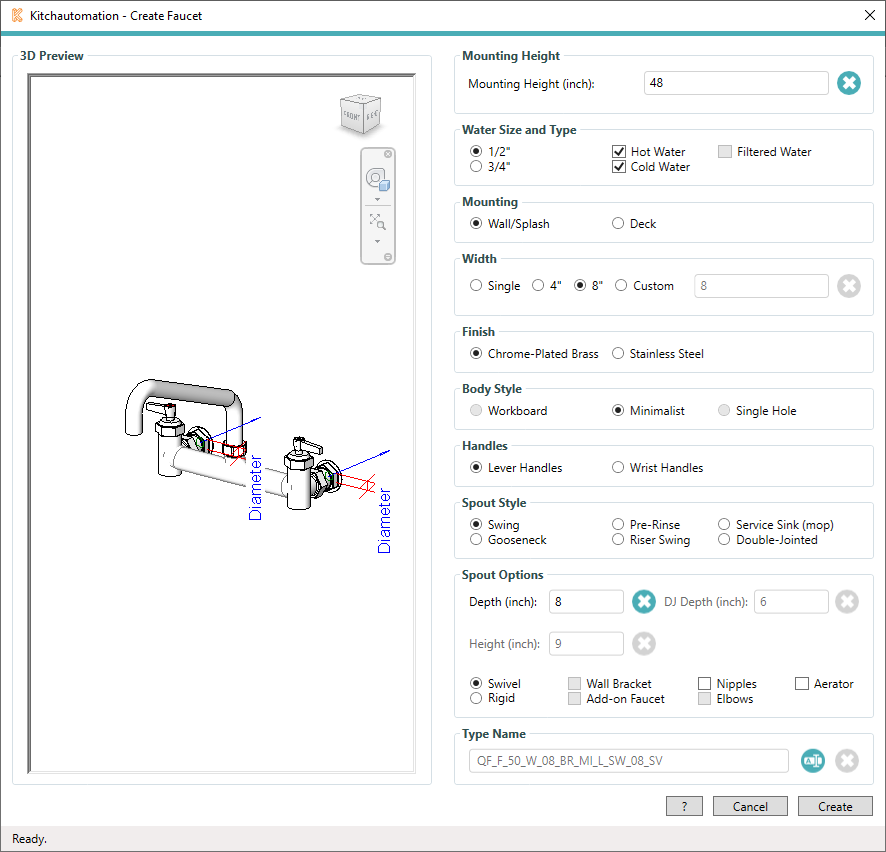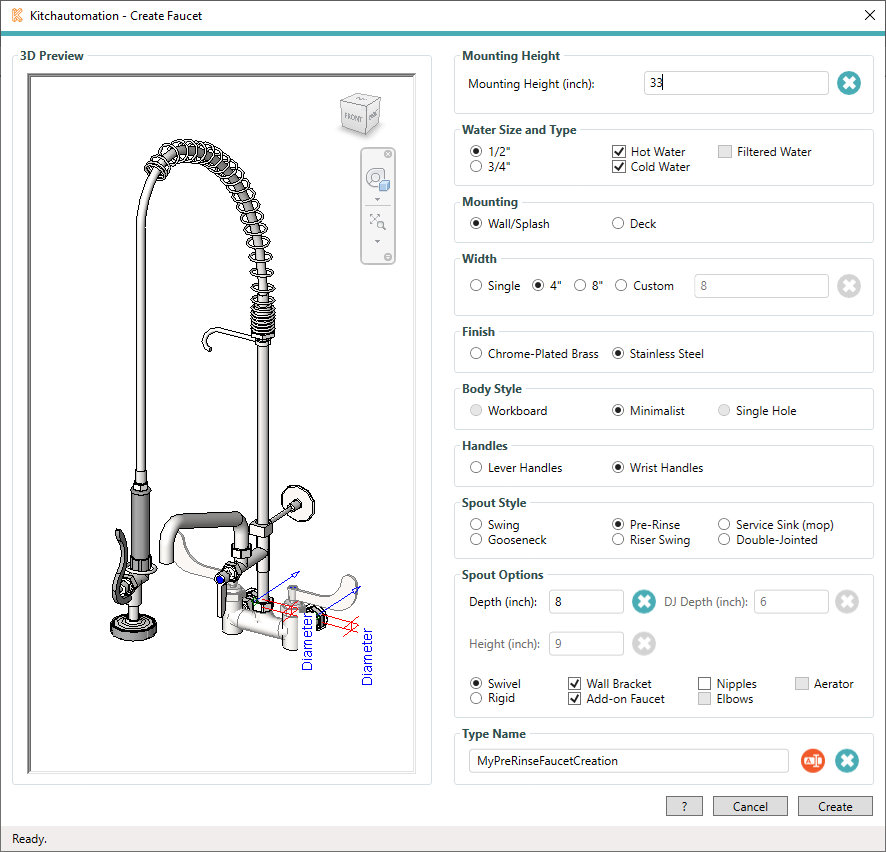 KitchCreator for Web/Mobile
KitchCreator for Web/Mobile is a multi-platform 3D product configurator and room planner accessed from a web browser or a mobile app. Manufacturers can embed 3D product configurators with room planners on their website while designers can configure and design in 3D from their iPad. Virtual reality, augmented reality, itemized budgets, and so much more, get ready for a whole new foodservice design experience!
KitchAcademy contains a collection of AEC software training courses but our main focus is on teaching Revit for Foodservice Design.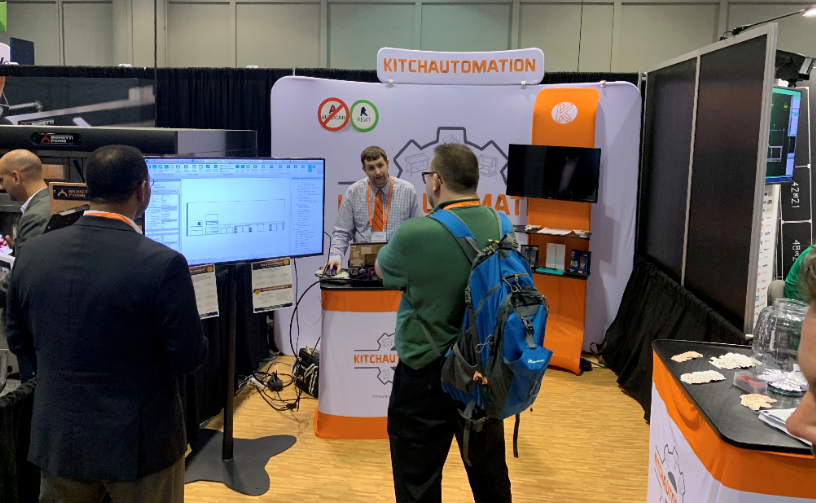 We know how difficult it can be to change the way you design and that is why we offer consulting customized to your needs and even your location. We love to travel and we are great at remote training sessions, whether it's a full bootcamp or a quick lesson on family building, let's talk about your Revit needs.
CONTACT US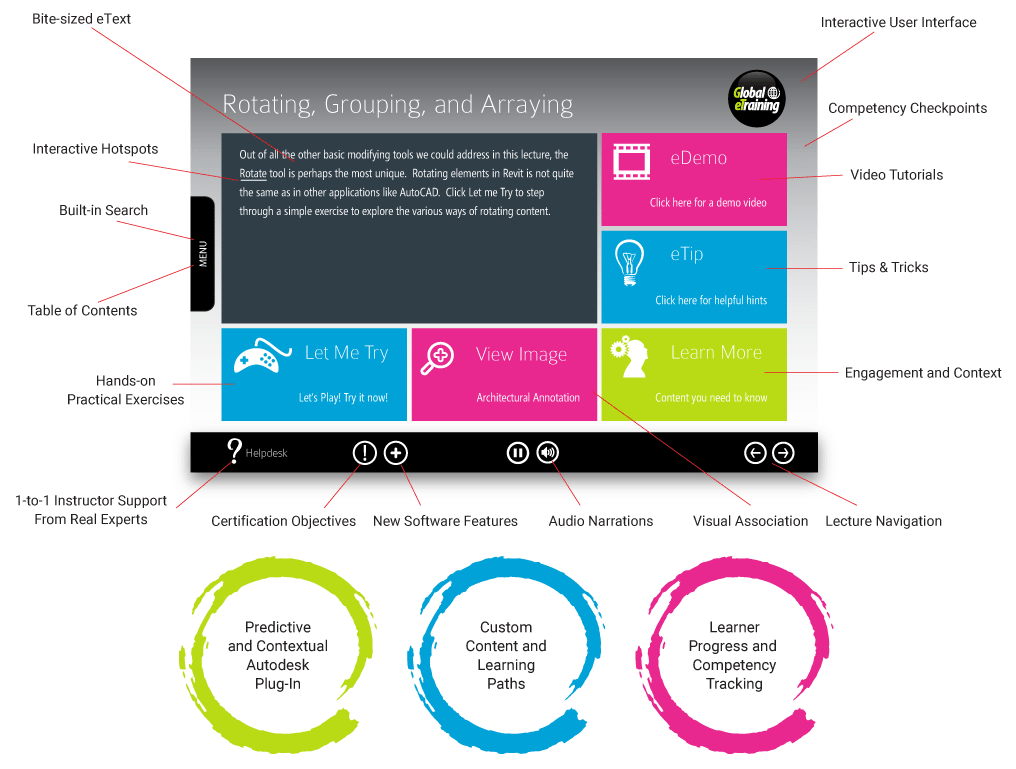 We partnered with Global eTraining to offer our KitchAcademy courses in their patented interactive training style that reaches students with varied learning styles through text, audio, demonstrations, exercises, and videos, engaging all the senses and anchoring learning with action. We will be releasing our KitchAcademy courses on the GeT interactive training platform to provide you with that same interactive learning experience. Coming soon!
COMING SPRING 2020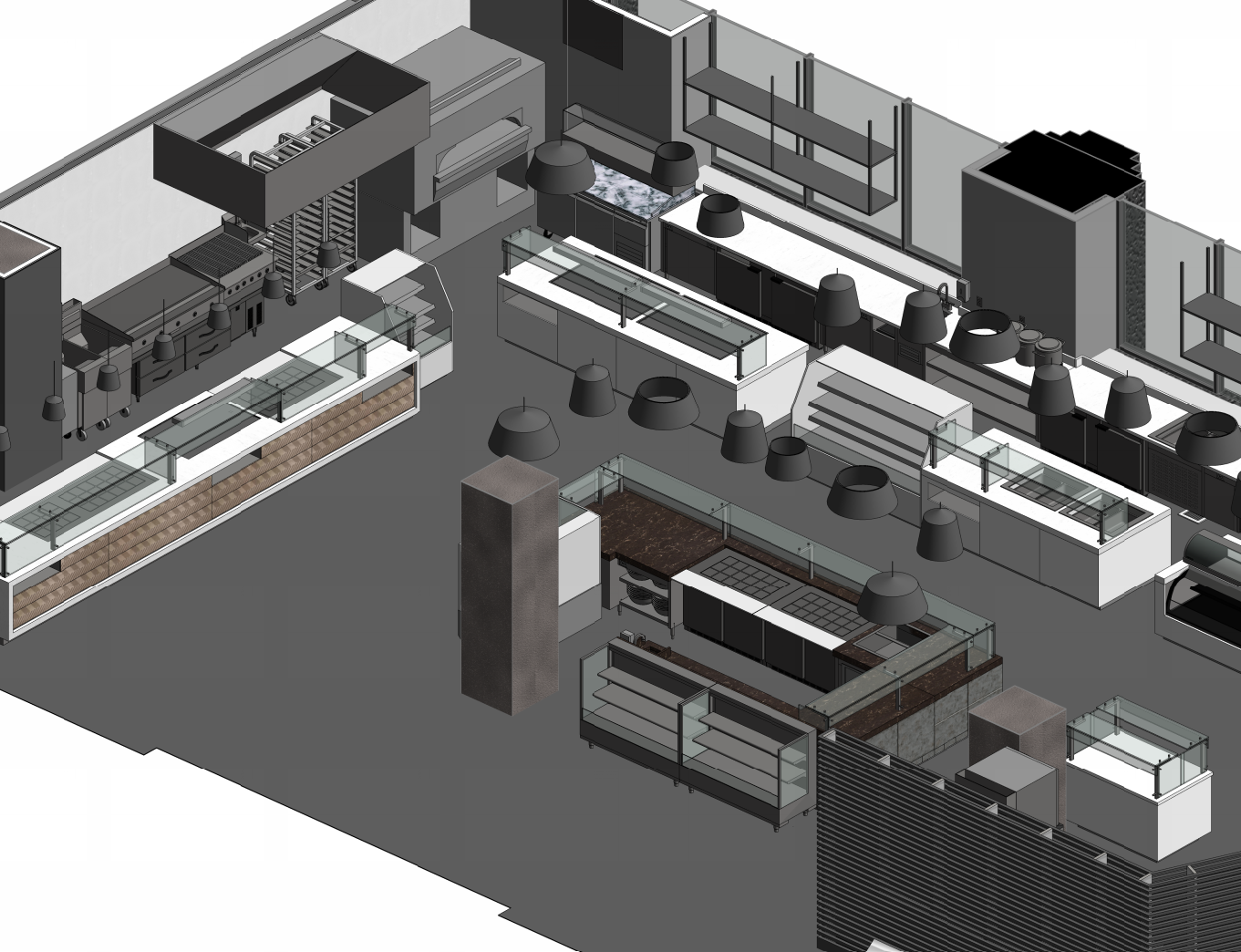 Revit for Foodservice Design
Foodservice finally has a specialized Revit course for professionals, from the core concepts like parameters to the expert skills that go into modeling a finished serving counter, the KitchAcademy Professional course is the fastest way to become an expert in Revit for foodservice design.
COMING SPRING 2020
KitchDesigner contains over 30 tools to support foodservice designers using Revit.
Place MEP Connection Points
They are here! You can now automatically place and tag the symbol of your choice over your electrical, pipe, and duct connectors with our groundbreaking MEP Connection Points tool. Don't have MEP connectors in your families? No worries, our patent-pending tools will detect when MEP connectors are missing and place the symbols in an alternate placement location that you select. You can specify your own generic annotations or use our new connection point symbol creator to create new ones. Then sit back and watch the MEP Connection Points tool make quick work of identifying every MEP connection for the electricians, plumbers, and sheet metal workers. We built these tools for foodservice consultants but they are sure to put a smile on every foodservice designer's face.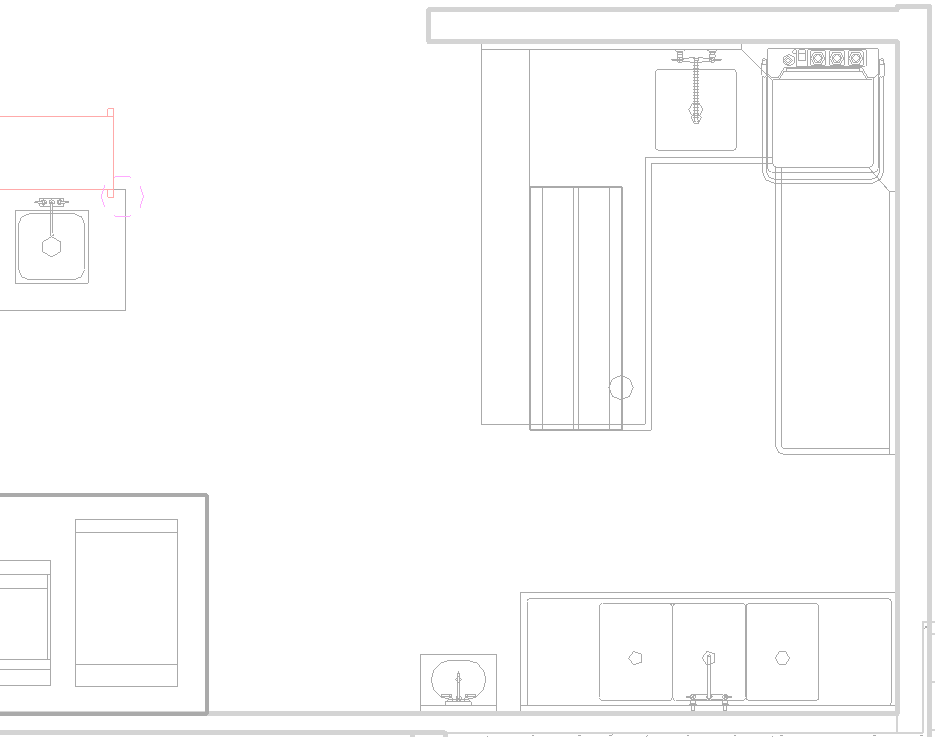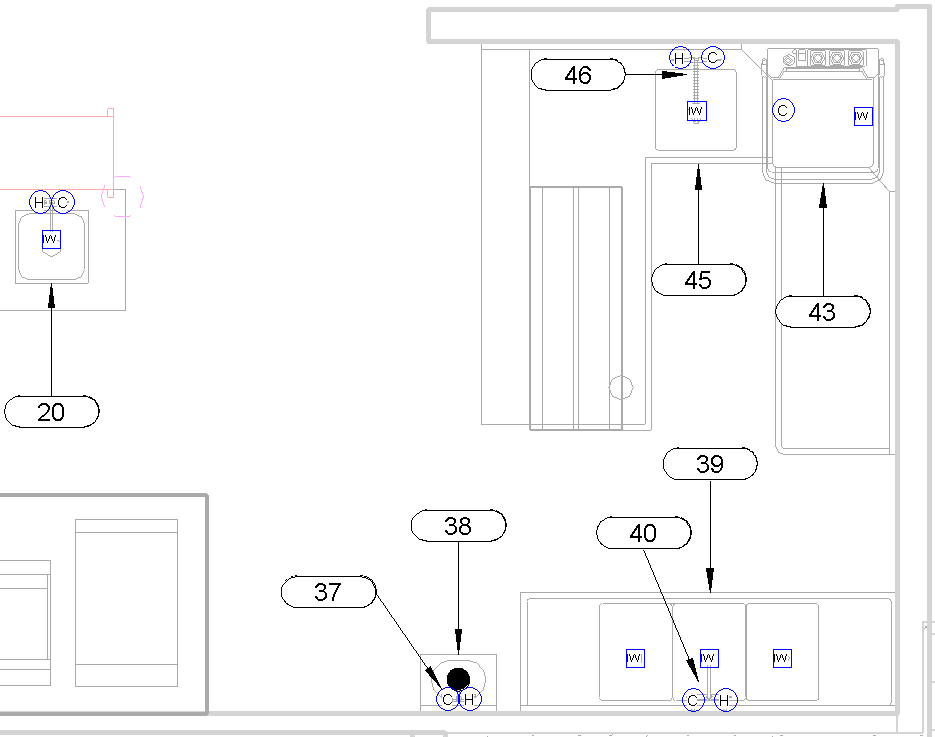 Our new placement tools work wonders for rough-ins and connection points, but what about all of the other mechanical, electrical, and plumbing devices that are required in foodservice designs? Well that is where our new MEP Devices tool picks up the slack. Foodservice designers now have the ability to specify over 20 devices that can be placed with the click of the mouse. Each of these new devices even gets a dedicated button on the KitchDesigner toolbar.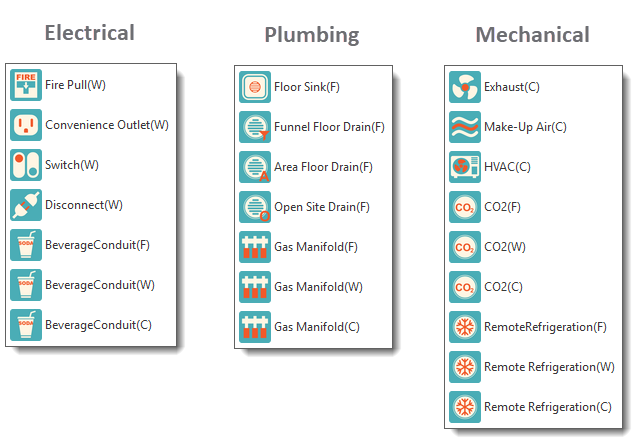 Quality control is a critical step in the foodservice design process but it is routinely rushed as project schedules get shorter and shorter. With the Project Checker tool, foodservice designers can quickly check over 75 common issues and zoom in to the problem areas. You can even fix common issues on the spot. With the Project Checker you will never dread doing quality control again!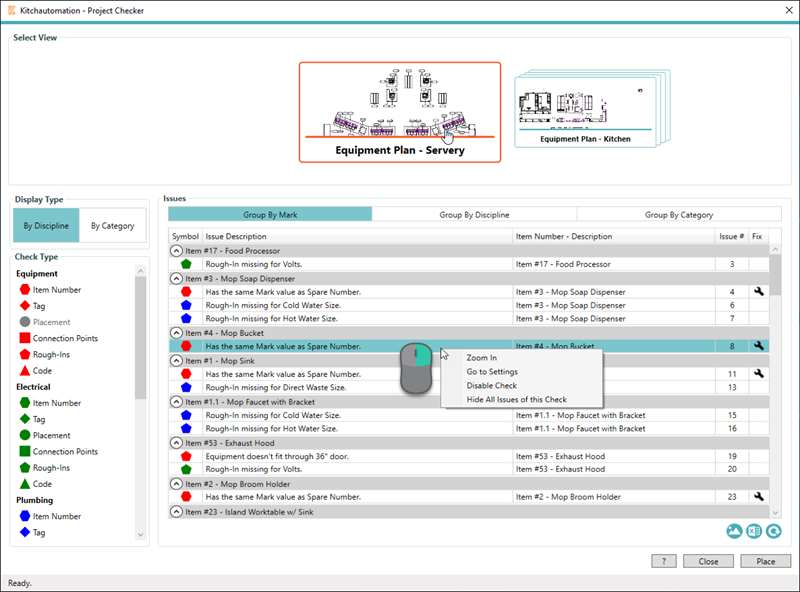 Our simple to use tools make these monotonous tasks a breeze, Tag Equipment uses an equipment's orientation to place its tag in the perfect position while Number Equipment lets designers number by clicking.  Once you try these tools you will never be able to go back but fear not, they are included in our Free version.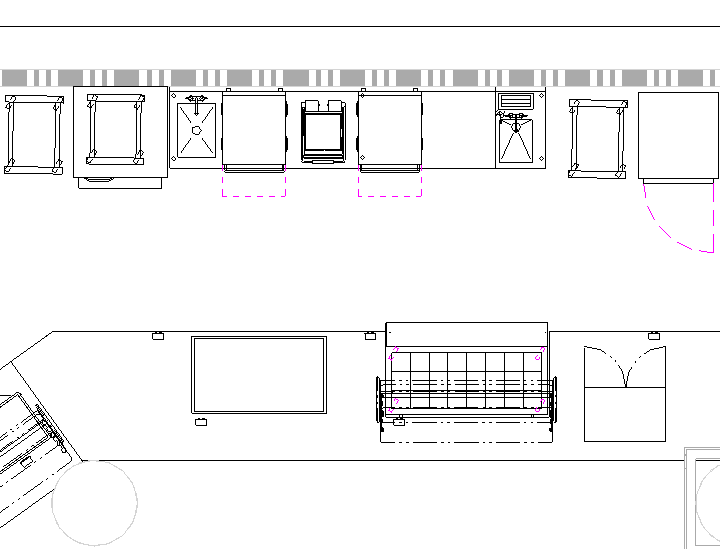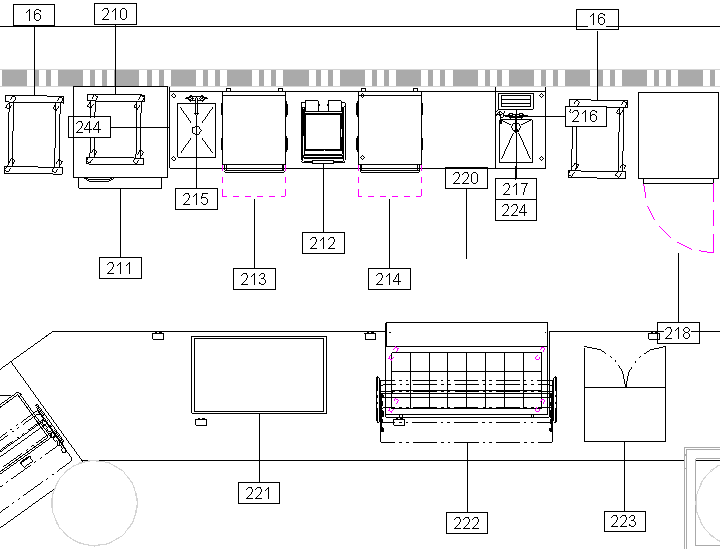 With the new and improved patent-pending KitchDesigner MEP tools, adding MEP Rough-Ins to your foodservice designs has never been easier. We did a complete overhaul and gave you the controls. Now you can place any symbol in the floor, wall, or ceiling based on your rules. With this new rule-based approach, you create your own rules based off any FCSI shared parameter. You can even fine tune the placement for each individual rough-in symbol. You now have the ability to create your dream solution to placing MEP rough-ins.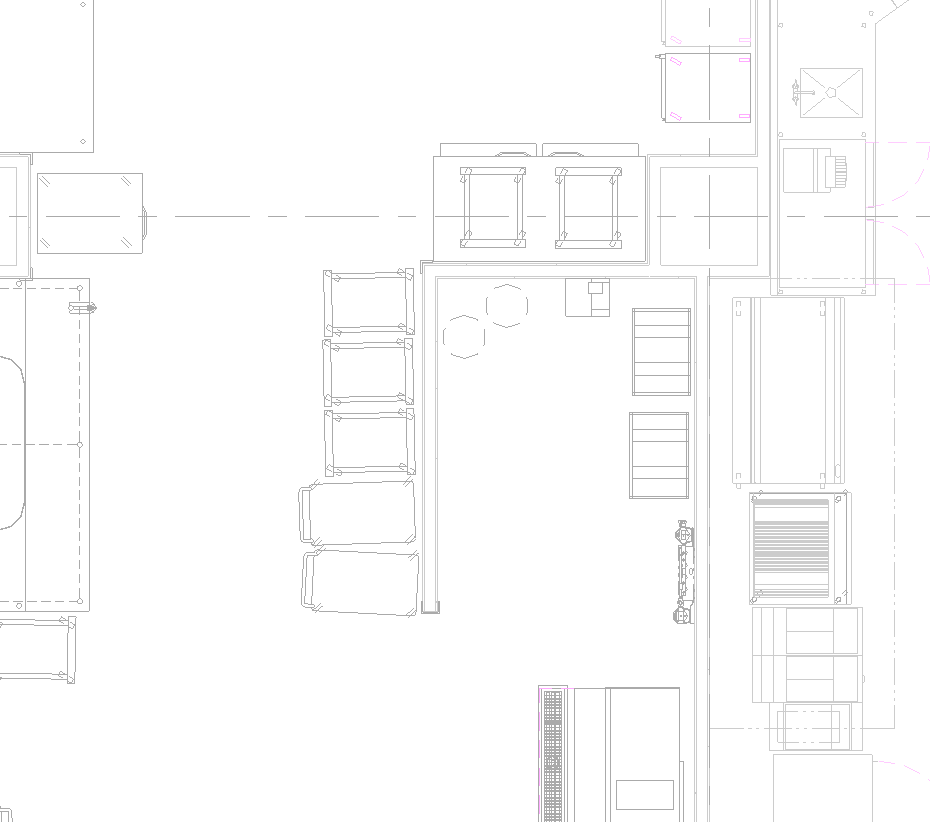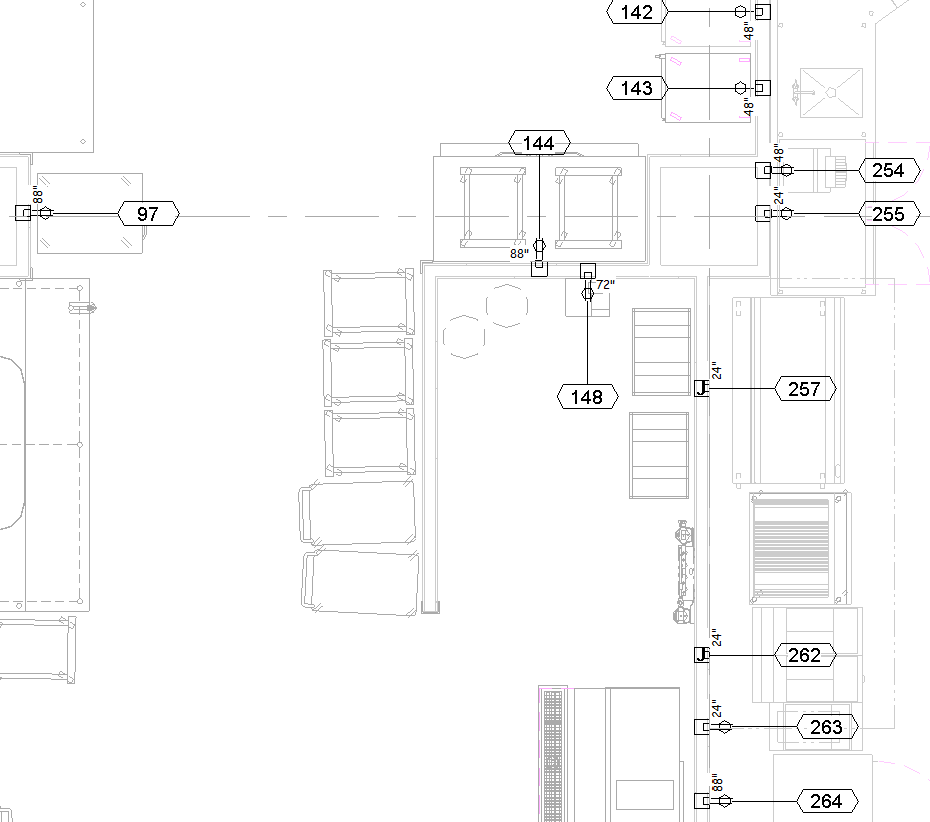 Having trouble coordinating changes?  Not anymore with our patent-pending Design Narrative tool; designers can now create Word® documents documenting all of their changes in Revit.  Share this with the design team and changes will never be missed again!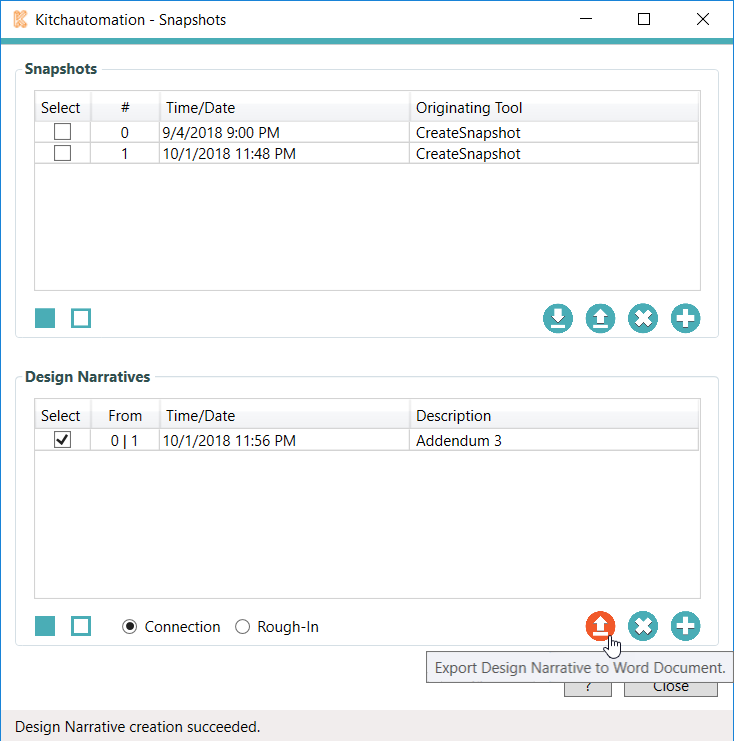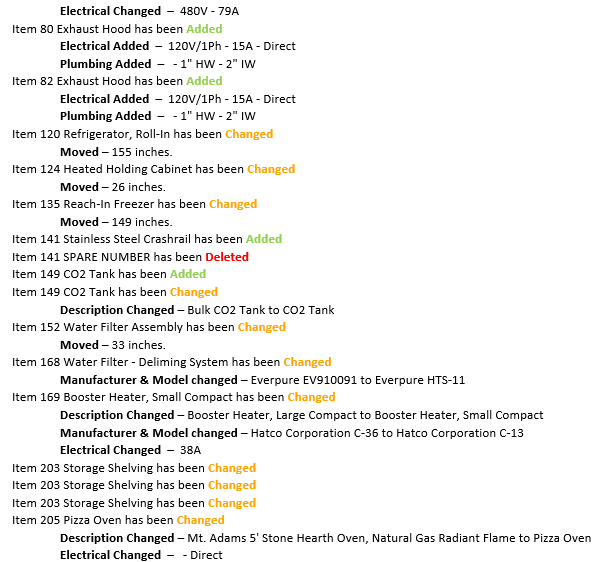 Try the complete set of KitchDesigner tools with no obligations and receive the automation tools below for free.
Includes plenty of free tools such as…
Tag Equipment
Tag Casework
Number Equipment
Fill Spares
Add Spares by Number
Parameter Mapper
MEP Devices
Project Checker
Support Included!
Save over 10 hours per project with our complete set of automation tools.
Includes everything in Free, plus…
Link|Align Background
Elevation to 3D View
Create|Place MEP Views
Add MEP Rough-Ins
Tag MEP Rough-Ins
Add MEP Connection Points
Tag MEP Connection Points
Connect Rough-Ins
Sheet Creator
Design Narratives
Try out the KitchCreator for Revit tools for free by installing KitchDesigner Free.
Please enjoy the tools we have complete while we work on adding more…
Create Faucet (Available Now)
Auto-Fill or Search by Model Number
View Cutsheets
Configure and Create Revit Families
Configure and Create Written Specs
New tools coming in 2020!
KITCHCREATOR FOR WEB/MOBILE
Manufacturers - Add Your Products Here
The Web and Mobile App versions of KitchCreator will be launching soon!
Take a look at how our patent-pending 3D Product Configurators & Room Planner can increase your equipment sales or jump start your design process…
3D Product Configurators & Room Planners
Multi-Platform – Web or Mobile
Configure Products then Design in 3D
Walk your Design in Virtual Reality
View in Augmented Reality at 1:1 Scale
Share & Collaborate with Others
Create an Itemized Budget or Written Specs
Enroll in the KitchAcademy Essentials course and receive the complete set of Global eTraining courses in the GeT Everything Library.
Includes AEC software courses including, but not limited to…
KitchAcademy Essentials
Invite to Private KitchAcademy Slack Channel
Revit
BIM
Adobe
Bluebeam
Navisworks
ISO 19850
Dynamo
And many more…
REVIT
TRAINING & CONSULTING
tailored to your business
CONTACT US
Receive a personalized training strategy tailored to your business.
Custom solutions to automate your business such as…
Revit Project Support
Remote 1 on 1 Training
Remote Group Training
Mastering Revit Family Building
BIM Manager for Foodservice Training